"Don't even bother joining a map that Gunny has been on for any length of time. Trust me, you'll know it when you hit it." - Hobz II
"Without gunny there's no Dex, without Dex there's no gunny. If you see gunny but don't see Dex, you're probably about to die." - Dex
Career
gunny first played defly.io in April 2019 on EU Team servers with current Legends team-mate Dex. After playing consistently for a month, he then only returned to play Defly sporadically for the next 6 months. He made his full return to Defly in November 2019, once again playing on EU teams servers.
In December of 2019,gunny was asked to join the tournament scene by The Stoat, after showing his ability to dodge dual shots with low points in Player Speed while using his build distance to his advantage. The Stoat attempting to get gunny on their team sparked the creation of many memes, this context of meme became staple comedy within the Legends Team players.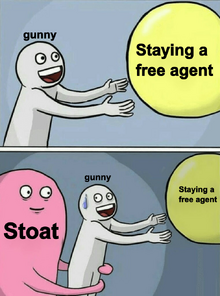 Although gunny's play style caught the attention of all team captains, he was adamant that he would not play in the tournament series as he didn't believe he was good enough.
After much persuasion in public channels, DMs and voice chat, gunny finally decided to join Dex in Legends after two weeks, in January of 2020.
Gunny has since improved his skills, and is an extremely confident and reliable front-line builder as well as a difficult builder to kill. He, and Artimous, are changing the professional tournament scene with new building techniques and teamwork.
He is now regarded by most players as being one of the top and most reliable builders currently in the game and is looking to help Legends win their 4th consecutive tournament.
About
The relatively slower pace of the EU servers compared to the US servers trained gunny by giving him the ability to learn layering without aggravation of the enemy's barrage of bullets. A skill that takes time, but wins games.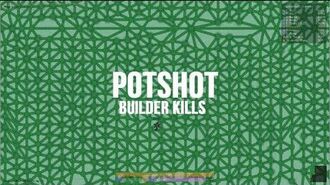 gunny pioneered and improved layering techniques. This skill took the community by storm and the name gunny became an instant hit with the professional players.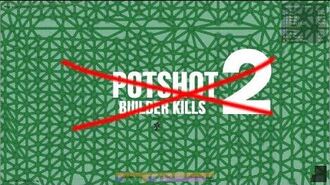 gunny's go-to build favours bullet speed over reload speed. This has caught many players off-guard resulting in their death. This has been coined as The gunny build or The potshot build.'
gunny is a versatile player, while favouring his own style of building, he can easily pick up a shooter/hybrid role if the team requires it by bringing forward the ability to kill from building to hybrid-ing.
The gunny & Dex Duo
The self-proclaimed best Duo Team in the game (by Dex). They've played the game together since day 1 and have adapted to each-other's style of play. They are feared by the community but also used as a trophy hunt by players, but only to realise the player was the prey the entire time.
Community content is available under
CC-BY-SA
unless otherwise noted.